What does my (almost 15-year-old) daughter Ryann do for entertainment?  I don't know that I have an apt description.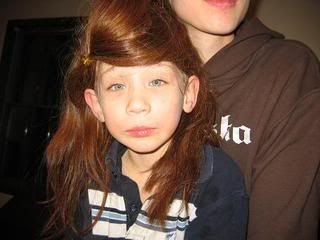 I suppose this would be Tyrannical James had he been born a red-headed girl.  Let us all be thankful he was not.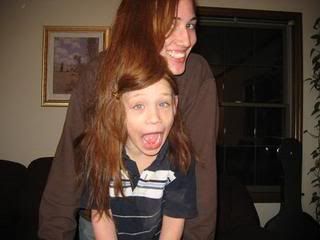 In non somewhat-disturbing news, Ryann was given an exceptionally fabulous gift by a family from our church.  Everybody loves Ryann.  They not only gave her this beautiful piano, but they also got a moving truck and brought it up and unloaded it for her.  Isn't it lovely?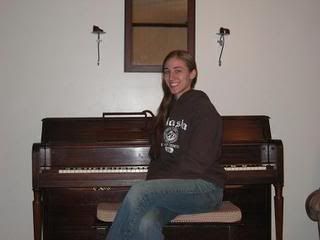 Lastly, I have some good news and some bad news.  The bad news is that last night (while Geoff was gone) we had trespassers on our property again near the barn (I think they were looking for their hunting dog).  Since we're way out in the middle of nowhere this always induces a wee bit of anxiety.  But the good news is that they found the electric fence.
BBBBBZZZZZZZZZZTTTTTTTTTTTTT !!!!! 
We heard them screaming from the goat pen. And then within seconds they, their flashlights and their dog were out of sight.  Good clean fun.
Feb 14 Barn Dance Update… we have a location and time!  Check HERE (scroll down for the updates) and register today!