The fellas have been hard at work over the last two days building, welding, metal grinding, blow torching, etc.  They are building us a super powered Robo Bar-B-Que Grill.  I think it also transforms into a race car and a hair dryer.  We're gonna throw some steaks on it later this afternoon.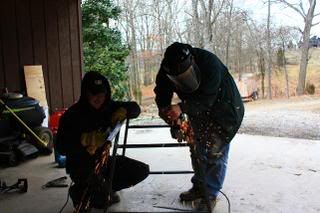 Here's some pics of our frolicking fun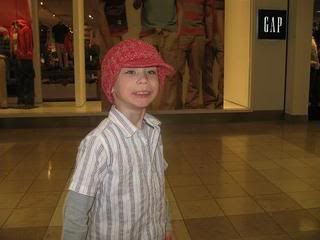 When Coie, Jess, Ryann and I went out for a birthday date, we dragged Tyrannical James along with us.  That hat was purchased by Coie who is still mortified by his haircut.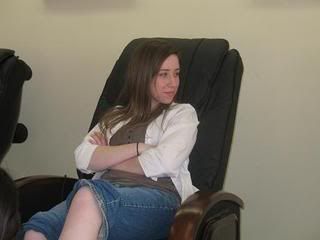 I like this picture of Coie – this was when Jess and Co got their toesies done.  I refused to participate because I had to make sure Tyrannical  James stayed chained down in the waiting room chair.  But it was most entertaining.  Ten minutes into the pedicure Jessica started SHRIEKING and laughing and kicking and bellowing, "IT TICKLES!  STOP IT!  IT TICKLES!!!"  The poor lady at the end of her foot didn't know what to do with her.  She was looking around with a blank stare, like, um… "what am I supposed to do now?"
And I guess I might as well add – while we were in the nail shop all of a sudden I detected this really potent gag inducing foul odor and then James looked up and said, "Um… Mommy?  I think you might need to wipe me".  Oh heavens. What an adventure.  Lucky for him (and me), it was a false alarm.
Anyways, this year Jess and I decided we were going to do something different than go to Gatlinburg for our annual Couples Date Night.  And this time we dragged Coie along with us.  We ended up in Gatlinburg.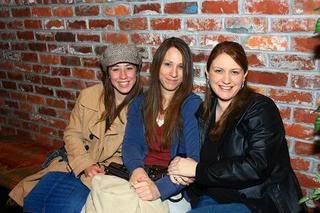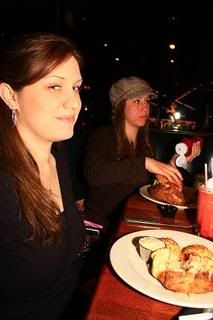 and then we wrapped up the evening by buying 40 dozen Krispy Crème Donuts.  That was Jess's favorite part.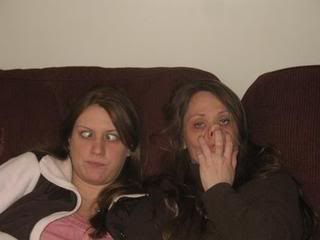 Monday is our last day before they fly back home.  I cannot believe how fast the time has gone.  It really is unfair.  But we have had the bestest time together and I am so thankful.
Coie and Jess both posted pics, too.
Lastly, YIPPEEEE! We got our Rosetta Stone convention schedule.  Coie and I will be at the following:
Midwest Homeschool Convention, Cincinnati OH, April 16-18
Homeschool Bookfair Arlington TX, May 8-9
North Carolinians for Home Education, Winston-Salem NC, May 21-23
Christian Home Educators of Colorado, June 18-20
CHEA, Long Beach, CA July 9-11
Southeast Homeschool ExpoCobb Galleria, Atlanta GA, July 31-August 1
Come and see us!!!